The LEGO Batman Movie
– The LEGO Batman Movie is the first spin-off from the LEGO Movie and seems to suggest that it's related to the first LEGO movie. Though don't be fooled by the the trailer, there is much more going on in the movie then is let on from the trailer. Just like the original LEGO Movie, there is a lot even outside of Batman, along with a ton of random Batman and DC references in this. It's definitely our recommendation of the week.
Bruce Wayne is suffering from the same problems he always does, trying to find fulfillment in his crime fighting while fighting the loneliness he feels during the day. However, changes are afoot. Joker and the villains turn themselves in, Barbara Gordon becomes the new police commissioner, and Batman accidentally Dick Grayson. Batman tries to learn how to let go and welcome his new family and friends, while dealing with whatever Joker's real plan is.
– Stars Will Arnett, Zach Galifianakis, Michael Cera, Rosario Dawson, Ralph Fiennes, Jenny Slate, Siri (as in from the iPhone), Héctor Elizondo, Lauren White, Mariah Carey, Eddie Izzard, Seth Green, Jemaine Clement, Billy Dee Williams, Riki Lindhome, Conan O'Brien, Jason Mantzoukas, Zoë Kravitz, Kate Micucci, Doug Benson, David Burrows, Matt Villa, Laura Kightlinger, Todd Hansen, Chris McKay, Richard Cheese, Channing Tatum, Ellie Kemper, Jonah Hill, Adam DeVine, and Chris Hardwick. Directed by Chris McKay. Rated PG.
John Wick: Chapter Two
– John Wick: Chapter Two takes place directly after the first John Wick. Trying to retire again, he is required to use his services to repay a debt to an Italian gangster to kill his sister. However, the tables are turned on him, when the gangster then puts out a bounty on his head for his sisters killing, revealing the giant set up.
– Stars Keanu Reeves, Common, Laurence Fishburne, Riccardo Scamarcio, Ruby Rose, John Leguizamo, and Ian McShane. Directed by Chad Stahelski. Rated R.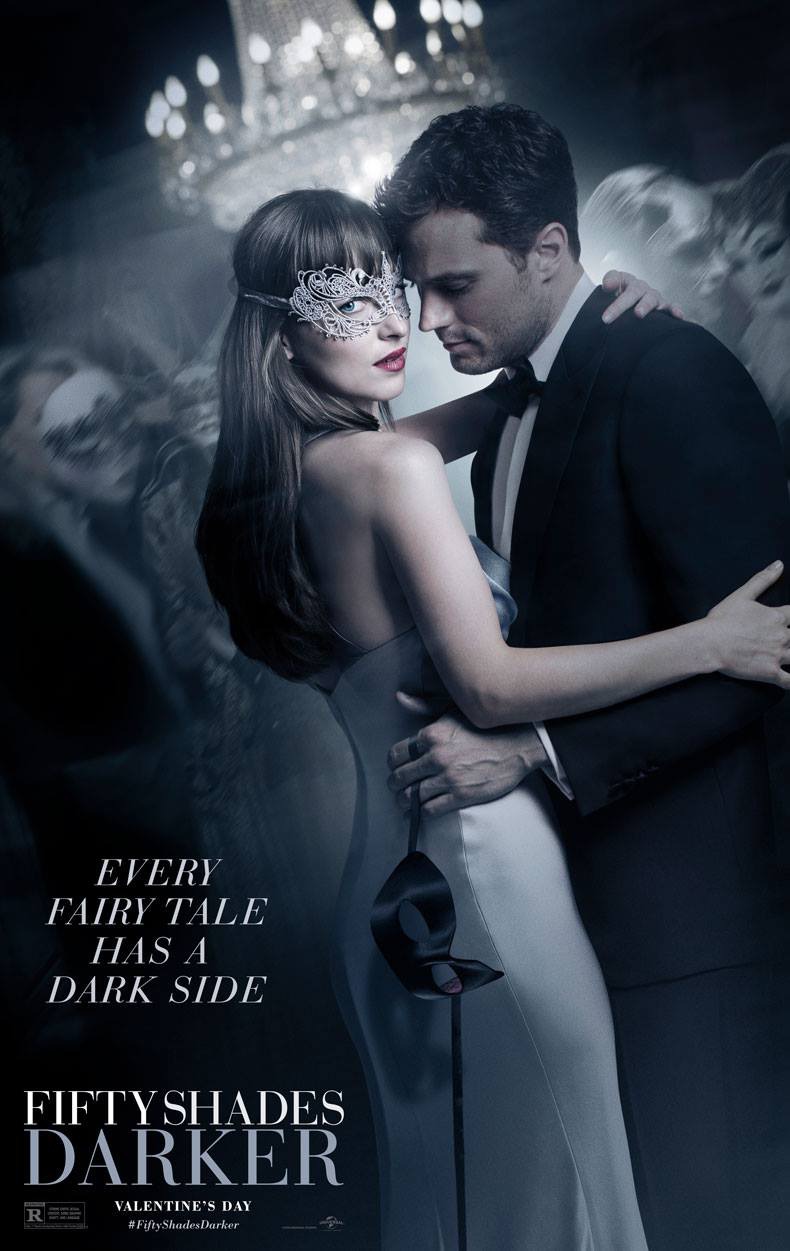 Fifty Shades Darker
– After their break up from the first movie, a now emotionally wounded Christian Grey coming more to terms with his previous abuses in his childhood, wants to get back together with Ana. She wants to make a new "contract" that will have no conditions or punishments. Christian continues to pursue Ana to creepy extents while Christian's past and former lovers come back to haunt him, and now Ana literally.
– Stars Dakota Johnson, Jamie Dornan, Eloise Mumford, Luke Grimes, Max Martini, Kim Basinger, Marcia Gay Harden, and Eric Johnson. Directed by James Foley. Rated R.