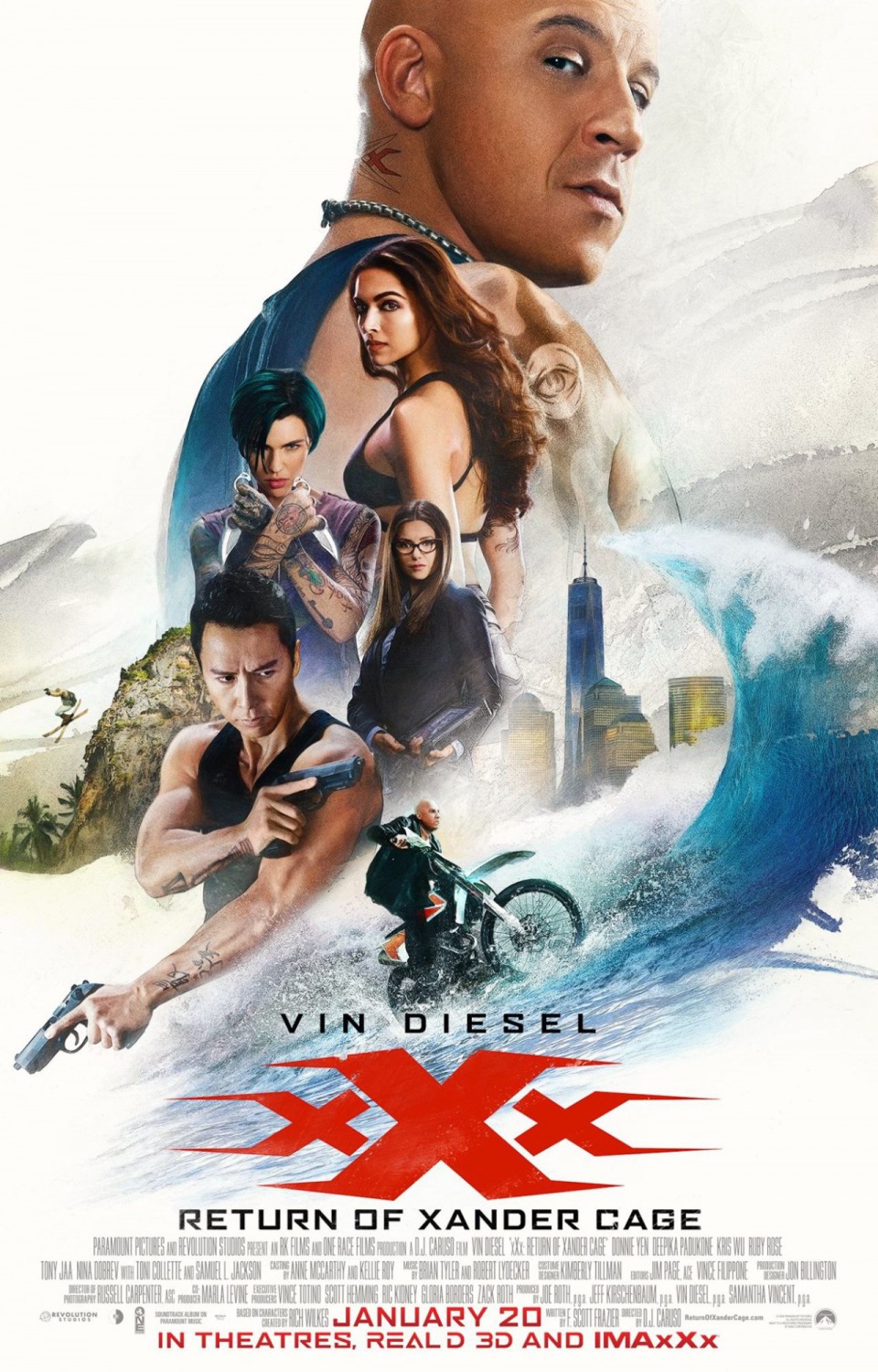 xXx: The Return of Xander Cage
– Despite its name, xXx: The Return of Xander Cage is not a porno. It's actually the sequel to xXx with Vin Diesel and xXx: State of the Union with Ice Cube. They explain the return of Vin Diesel's character, Xander Cage,as having faked his own death and then living in self-imposed exile in the Dominican Republic (though apparently the CIA has known the entire time since they track him down again). He's asked to to recover "Pandora's Box", a device that can turn every military satellite in the world into a warhead to crash into the ground. Xander recruits a new team of similar daredevils to track down the "Pandora's Box" but uncovers a conspiracy that goes to highest levels of the world's governments.
– Stars Vin Diesel, Donnie Yen, Deepika Padukone, Kris Wu, Ruby Rose, Tony Jaa, Nina Dobrev, Toni Collette, and Samuel L. Jackson. Directed by D. J. Caruso. Rated PG-13.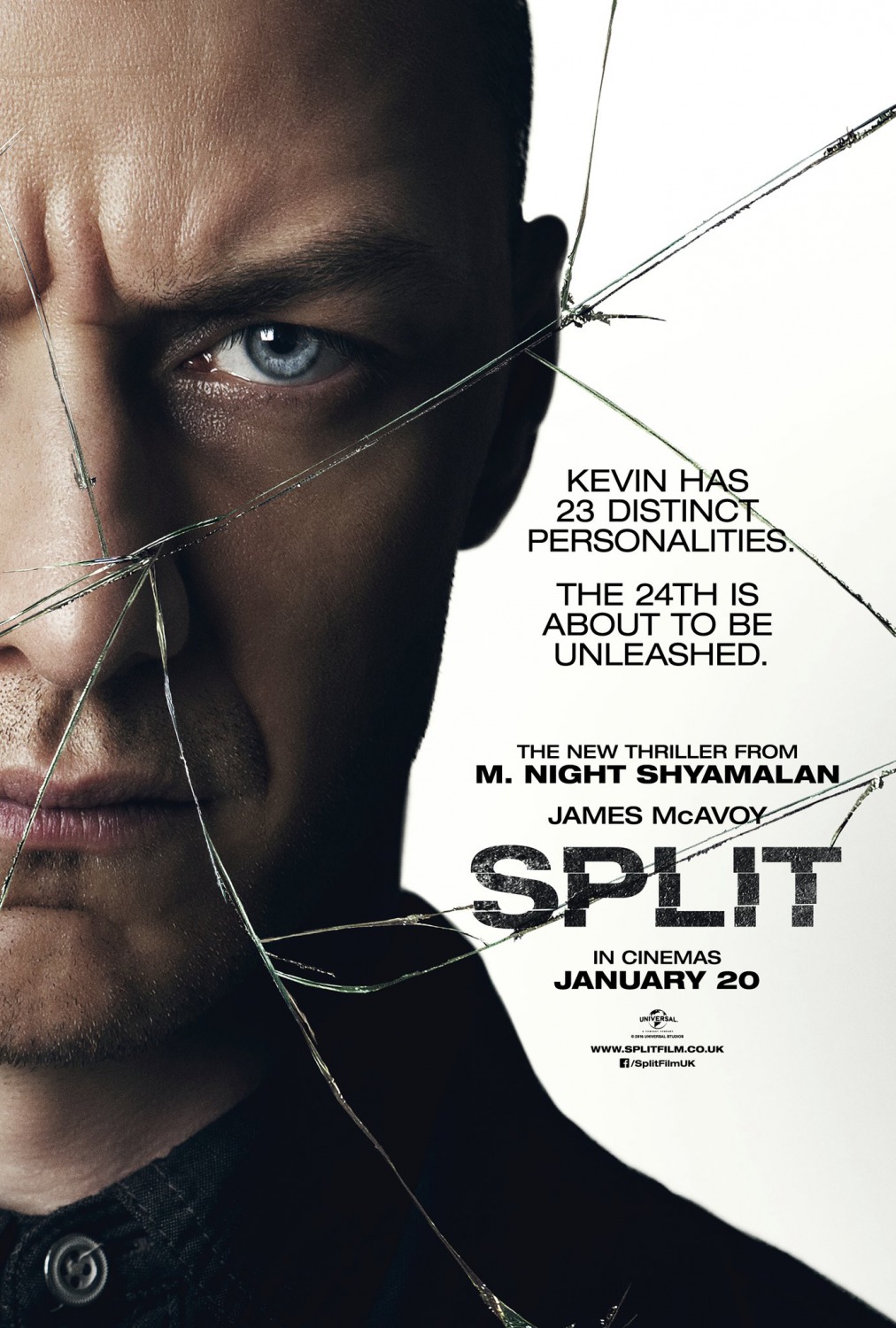 Split
– The latest film by M. Night Shyamalan and in a return to form, this one has a twist at the end you might not expect. If you're a fan of Shyamalan's earlier work, then this is one you'll want to check out. A man suffering with 23 separate multiple personalities (dissociative identity disorder) kidnaps 3 teenagers who intends to use them to finally awaken a waiting 24th personality.
– Stars James McAvoy, Anya Taylor-Joy, and Betty Buckley. Directed by M. Night Shyamalan. Rated PG-13.