Zach and I had the privilege to attend Saturday's program of Dallas Comic Con at Irving Convention Center.
A few months ago we were able to go to the free Fan Days event and we explored the convention center a bit, and now that it was open for the entire weekend with full events, all floors were open. The building's design is definitely an odd one – the Exhibit Hall is on the bottom level and the panel rooms are on the fourth floor. The third floor housed the photograph appearances and charity and the only thing on the second floor being a cafe and balcony access. While the escalators are well policed, you can't help but feel clogged in it. The floor space is awkward and there isn't a whole lot of areas to sit and gather without feeling in the way.
Space aside, the convention itself didn't have much going on at one time. This is coming from someone who has been attending anime conventions for ten years and the difference between this and those is big. I'd like to know if this is due to the limited space given or if this is just how things run for this convention in particular. Either way, with lack of things to do (Noon-6pm giving only 6 hours of programming in order in one room and nothing else but autographs, exhibit hall to wander and cosplay photo ops), we were fine with only attending the one day. I'd really like to see what their show is like when it's held at the Dallas Convention Center.
With not much going on, I had the intention of attending at least one panel. Dave Bautista was who I was looking forward to seeing, but he cancelled about two weeks prior and was replaced with Sean Astin who would then join Elijah Wood, whiiiich means a LotR panel. Well, it was a typical Q&A panel that ended up having a lot of LotR stories since that was kind of the point of bringing them together. Despite the cliche questions, they seemed to have a good time and their friendship is really good off screen.
Dallas Comic Con also featured appearances by two different Star Wars based charities, Star Garrison of the 501st Legion and Rebel Legion: Kessel Base which both cover the Oklahoma, Arkansas, and Texas areas. The Star Garrison of the 501st Legion is a division of Empire and other Imperial forces, while the Rebel Legion is for the Rebels in the Star Wars universe. The two separate charities often work together for events as they did at Dallas Comic Con, but every appearance that either charity makes is for charity only. They will not make appearances at any event without there being a fundraiser though they are not committed to any one charity so they've raised money for March of Dimes, Make-a-Wish, Walk for the Cure, Toys for Tots, Muscular Dystrophy Association, Special Olympics and many more.  We chatted with the charity people.
Here's some cosplay folks!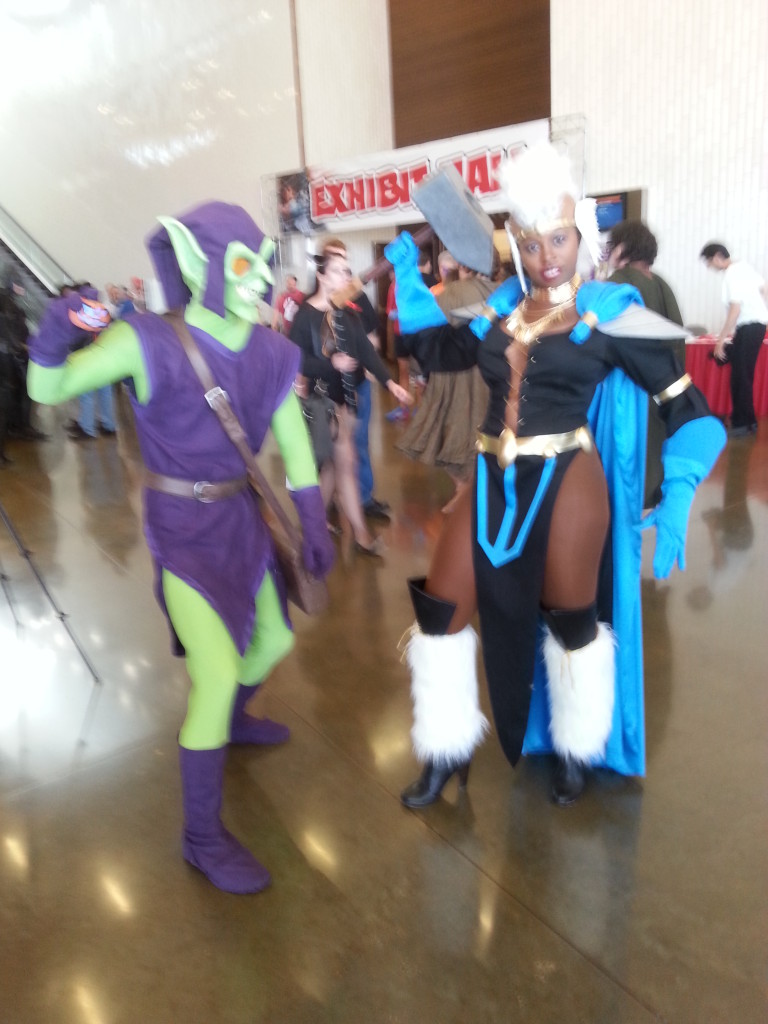 Dress was made by Kelticism Cosplay
That's it for Dallas Comic Con Fandays 2014!