Podcast: Play in new window | Download | Embed
Subscribe: Apple Podcasts | Google Podcasts | RSS
Welcome to our special episode with author Tracy Lawson!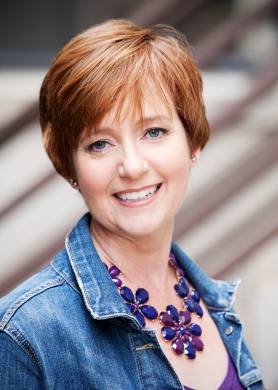 Tracy Lawson
We first met Tracy Lawson a the Creative Women's Conference in Denton, Texas where she was a guest and we learned of her unique background. She has a very diverse background in both writing and the performing arts having had her own dance studio where she taught tap dancing, directing and choreographing musicals for grades 6-12 (which she still does during the summers in Ohio), and now author of several books.
Tracy's literary career is just as diverse as the rest of her life; having published both fiction and non-fiction and worked both with publishing houses and as a self-published author. Not only that, but we've discovered that even her non-fiction work and family history has crossed over into her latest series.
Tracy's non-fiction books are based on her family stories. Fips, Bots, Doggers, and More is based on the travel journal of her great-great-great grandfather and traces his journeys in Ohio. Her other book, And I Can Tell You War Stories tells the stories of her grandfather during World War II after he lied about his age to join the Navy at 15. If you'd like to find out more of Tracy's non-fiction books and other works, you can at tracylawsonbooks.com.
Her latest work,the Resistance series, follows Tommy and Careen in the near future where the US government, under the direction of the Office of Civilian Safety and Defense has taken extreme measures to "protect" citizens from threats from terrorism. The Government gives the populace an antidote to chemical weapons that might be used in an upcoming attack, even warning everyone about their side effects. When Tommy and Careen run out of the antidote and discover the lies the government has been feeding its citizens, they join an underground resistance that works to expose the truth. However, as Tommy and Careen learn more about the resistance in the series, they have to contend with personalities and others within the group as well as those in the government.
The Resistance series has 3 books so far with a fourth book due out in 2017, along with a prequel novella in late 2016. You can find out more about the Resistance series at counteractbook.com. All the books are available on Amazon in paperback, eBook, and audiobook format!
Counteract: Book One of the Resistance Series
Resist: Book Two of the Resistance Series
Ignite: Book Three of the Resistance Series
If you'd like to follow Tracy around the internet and see her latest works, you can follow her on Twitter, Facebook, and even Instagram! Plus you can meet Tracy Lawson in person at Dallas Comic Con's Fan Days at the Irving Convention Center from October 14-16, 2016 and even buy a book in person! Make sure you tell her hello from My Geek Confessions!